News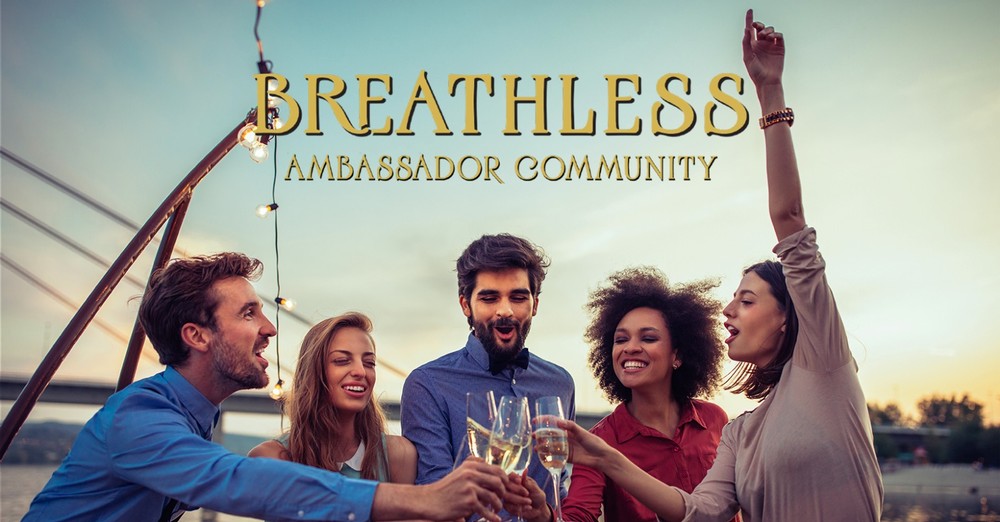 For the past two years, we have all been struck with a global pandemic that forced many companies to be more creative than ever. You have seen us take our wine-tasting events into the digital world with the Virtual Tastings, and we have loved seeing so many of you there.
We want to be able to contribute further to those who are looking for new solutions, to the families who are facing real income challenges. We want to be able to offer our members a way to thrive, and empower the inner-entrepreneurs budding inside.
Introducing… Breathless Ambassadors.
The Breathless Ambassador program is a new way for you to share the wines you already love and let us reward you for it. In an age where we are all so connected through social media, the opportunity has never been greater. Affiliate marketing is an industry experiencing explosive growth and influencers are among some of the most lauded people on the planet.
So how does it all work?
Well, when you become a Breathless Ambassador, you will receive the all new Be Breathless Box, which not only contains three, six or twelve of your favorite sparkling wines, but also a treasure trove of other gifts and tools to help you get your business started off in style.
You'll also receive a unique link (YourName.BreathlessAmbassadors.com) you can share with friends, family and just about anyone else. Here's the real beauty though – you get rewarded every single time that person decides to purchase wine – an ongoing, residual income. In fact, there are several ways to earn with Breathless Ambassadors, should you choose. Being able to encourage, support and empower our community during these trying times means everything to us. We truly hope you take a serious look at this new opportunity – your success story is ready to be written.
If you can't wait to hear more about this new venture, please reach out to us directly at (855) 5-bubbly (855-528-2259) or connect with us at support@breathlessambassadors.com. We would love it if you would follow us on your favorite social channel.
Your options have expanded! There's so much we love about offering the Breathless Ambassadors Community to you, but we also want to assure you our focus doesn't change. We want to deliver fantastic Breathless Wines to you whenever you are ready to celebrate.
Cheers to you all!
Sharon & Your Breathless Team
Learn more and sign up here.