Our Team
When it comes down to it, Breathless Wines is a family affair, built by the love of three sisters, Sharon, Rebecca, and Cynthia, and the passion for life that their mother passed down to them. The sisters, along with Breathless Winemaker Penny Gadd-Coster, are dedicated to sparkling winemaking in the traditional method, creating refreshing sparkling wines that pair well with life's special moments. Breathless Sparkling Wines are hand-crafted from select Pinot Noir and Chardonnay grapes using the traditional French method, méthode champenoise, guided by the expert winemaking hand of Penny Gadd-Coster.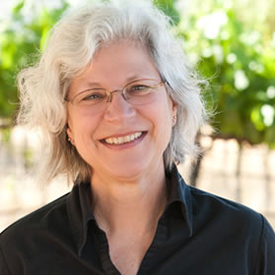 Penny Gadd-Coster
Winemaker
A highly acclaimed winemaker who has worked with Rebecca Faust at Rack & Riddle since 2007, brings her nearly 35 years of sought-after experience to Breathless Wines. Most recently, Penny earned 90 Points in Wine Enthusiast for the Breathless Brut; Gold Medal in the 2015 San Francisco Chronicle Wine Competition and Gold/Best of Class in the 2014 Grand Harvest Awards for Blanc de Noirs; and Gold/92 Points for Brut Rosé in the 2014 Pinot Noir Shootout. Penny was named winner of the prestigious 2013 "Winemaker of the Year" award for the entire Sonoma, Napa, Mendocino and greater Bay Area by the North Bay Business Journal.
---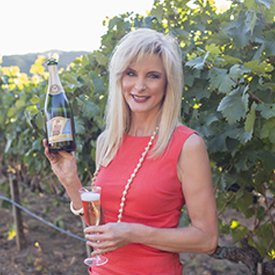 Sharon Cohn
Sister 1 of 3
The "glitz, glamour and panache" behind the bubbles of Breathless. Sharon is the "feet on the street" of Breathless, traveling with the bubbly far and wide to meet with restaurants and retailers to share the passion behind Breathless. Sharon's love of travel grew after four years in the US Air Force and she has enjoyed traveling to places far and wide: Canadian Rockies, Greece, Italy, Calgary and places that take her wherever there are mountains—her favorite!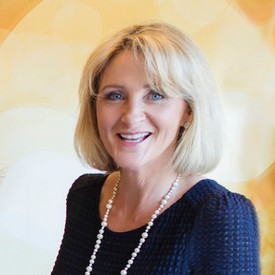 Rebecca Faust
Sister 2 of 3
The entrepreneurial spirit of Breathless, bringing business savvy and passion for wine, Rebecca is also the co-founder of Rack & Riddle, the highly-acclaimed custom wine service that does it all from grape-to-bottle, base-to-bottle and everything in between for hundreds of custom crush and private label clients. With more than two decades in the wine industry, Rebecca manages many prestigious clients through Rack & Riddle, as well as overseeing production of the winery's own award-winning varietals.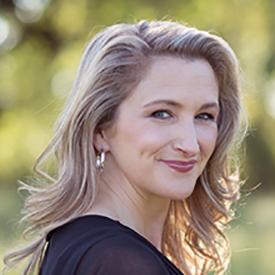 Cynthia Faust
Sister 3 of 3
The ambassador of the Breathless brand. Her sincere desire to connect with others in the industry who share the Breathless spirit is never-ending. With a full appreciation for the quality of the Breathless bubbles and for the women who make it and sell it, she seeks to align the brand with those who love celebration and the timeless moments of everyday life. In addition, Cynthia is the very busy Manager of Business Development at Rack & Riddle, where she juggles more than a hundred clients.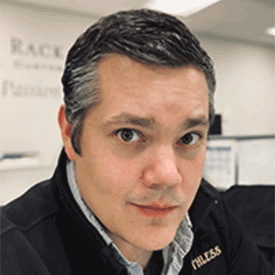 Aaron Ravel
Wine Club Manager
Aaron joined the Breathless team bringing with him years of experience in the wine industry. Coming from the land of big red wines, he has discovered a brand new world in the form of bubbles. He is excited to connect with every customer who comes to visit.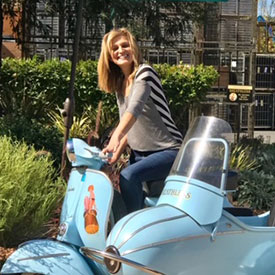 Irena Gleason
Tasting Room Manager
Irena Joined the Breathless team in 2017. Since then she has become an integral part of our tasting room and events. We love her enthusiasm and how she makes our guests feel comfortable while educating them on our sparkling wine!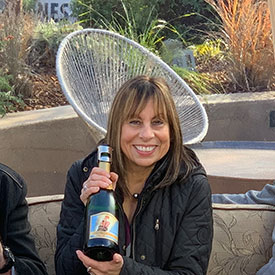 Roxanne-Marie Digiaimo
Wine Ambassador
Since starting with Breathless in the Spring of 2018, Roxanne has become our Patron Saint of Bubbles. She brings a fun and lively atmosphere, while sharing her love of Sparkling wines with everyone she meets.
You know you want to


Sign Up For Our Newsletter

Keep up to date on the latest wine releases, events, and promotions and get 10% off your next order.

Sign Up