Breathless Happenings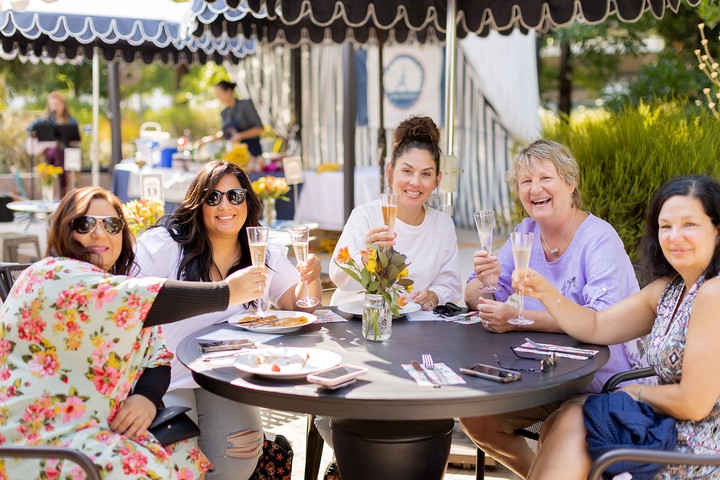 Bubbles & Crêpes
Sunday, October 29th | 10:00 am - 12:00 pm
Reserve Now
A glass of bubbly is brunch's best friend. We have award-winning bubbles to pair with delicious crêpes by Gloria of Crêpes du Jour. Savor a relaxing Sunday on our Garden Patio and soak in the live music by Nick Foxer.
Additional crêpes and glasses or bottles of bubbles can be added during your visit. Children are welcome! Wine Society member discount applies.
À bientôt!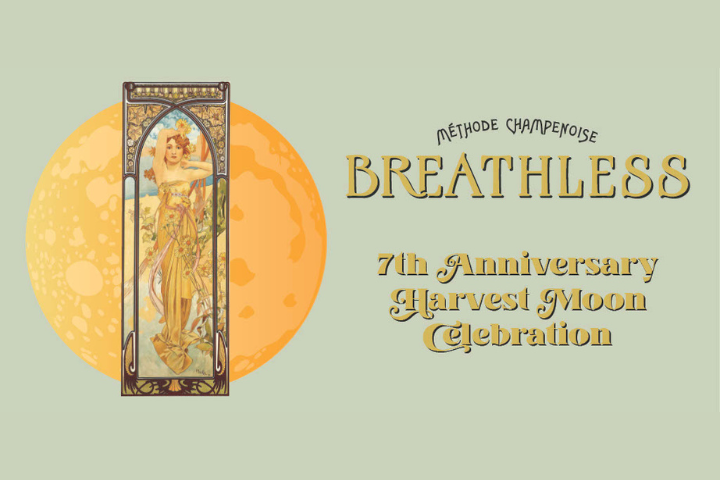 Harvest Moon Celebration
Friday, September 29th | 5:30 - 7:30 pm
Reserve Now
Join us at Breathless Wines for a magical Harvest Moon, 7th Anniversary Celebration. As the warm hues of autumn adorn the garden patio, we invite you to immerse yourself in an enchanting evening of festivities that celebrate the bountiful harvest season.
Don your favorite 1920s attire and get ready for an unforgettable evening of enchantment. Let the rhythm of the Stella Heath Quartet sweep you off your feet, while your taste buds dance to the tantalizing aroma and flavors of traditional Spanish paella.
Prepare to be amazed and entertained throughout the night with thrilling activities like Mime performances, Tarot Card readings, and Face Painting.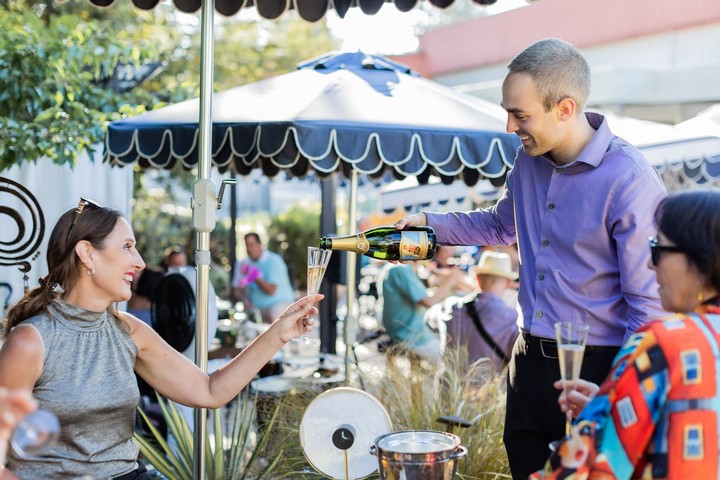 Bubbly Hour
Friday, October 13th | 5:00 pm – 7:00 pm
Reserve Your Tickets
Bubbly Hour on the Breathless Patio!
Start your weekend at Breathless. Come and enjoy a glass or share a bottle of bubbly while you enjoy a relaxing Friday evening in Healdsburg.
Our final Bubbly Hour of the season welcomes Gabriel Wheaton. Using his violin and effects pedals, Gabriel creates a rich orchestral sound palette ranging from fiery and engaging to mellow and relaxing.
Order a cheese and charcuterie box or a caviar picnic, sit back, relax and enjoy an evening on the patio.
There are no tastings during Bubbly Hour. We offer purchases of bottles and glasses only.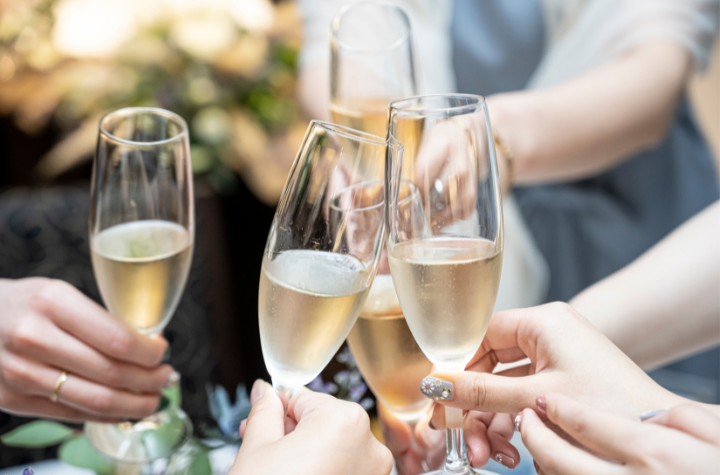 Breathless vs Champagne: World Champagne Day Kickoff!
Thursday, October 5th | 5:00 pm
Join us virtually to kick off World Champagne Day! Find out about our exciting bundle to celebrate the occasion. There will be special pricing for those attending the kickoff. (Must order by Oct. 15 for delivery by Oct. 27, World Champagne Day!) The bundle includes one bottle each of Blanc de Blancs, Brut, and Blanc de Noir along with history, background, and tasting notes for each style of sparkling wine.
We will have champagne trivia with prizes! Plus, we will discuss the exciting champagne history behind Brut, Blanc de Blancs, and Blanc de Noirs.
To register, please fill out the form below. A confirmation email will be sent to you with the Zoom link.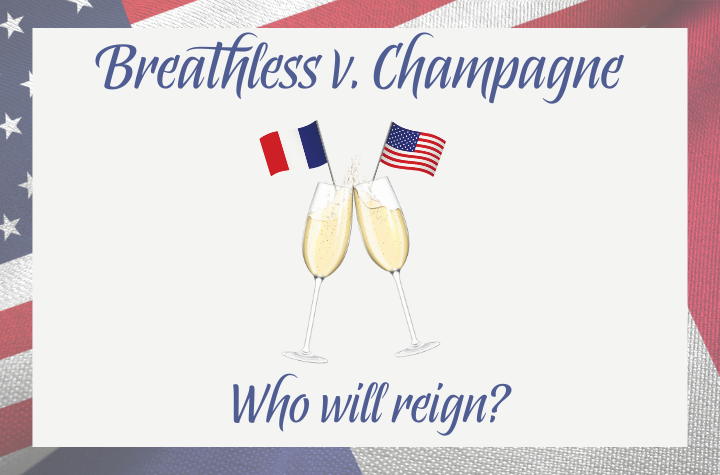 First Annual Breathless World Champagne Showdown
Saturday, October 28th | 3 - 5:00 p.m.
Reserve Now
A tribute to World Champagne Day, official judges and esteemed guests are warmly invited to take part in a blind tasting competition that will showcase French Champagnes against our Breathless Sparkling Wines.
This exciting event will feature three champagnes alongside three sparkling wines, including Blanc de Blanc, Brut, and Blanc de Noir.
In addition to the first-ever blind champagne tasting, guests will be treated to fascinating champagne history, varietal insights, and tasting notes from a panel of experts.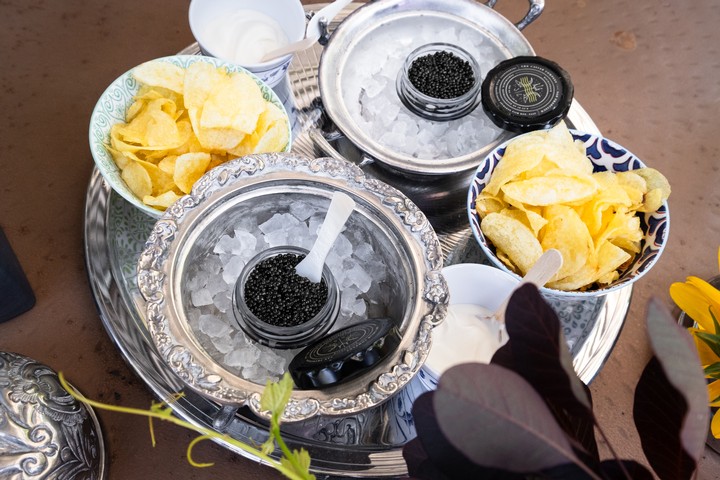 Magnum & Caviar Celebration
Sunday, November 5th | 3 pm - 4 pm
Reserve Now
At Breathless, we believe that every day is a reason to celebrate.
We've curated this occasion to tantalize your senses, where the brininess of caviar dances in harmony with the crisp, effervescent allure of our wines. It's a symphony of taste and refinement, an event that encapsulates the essence of our brand.
What better way to indulge on a November afternoon?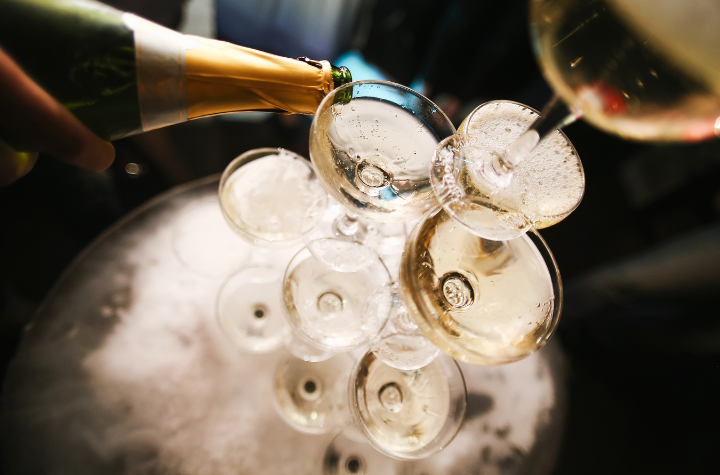 Breathless Sparkling Holiday Party
December 3rd | 1:30 - 3:00 pm
Reserve Now
Kick off the holiday season in style at Breathless, where everything shimmers and shines. Join us for an exclusive tasting experience featuring our four sparkling selections of the season. It's a chance to indulge in the essence of celebration and savor the flavors of the season.
We've curated an afternoon filled with entertainment to add extra sparkle to your holiday celebration. Feast on delectable flatbreads fresh from our pizza oven, complemented by an array of mouthwatering treats that will delight your palate. Enjoy live music that sets the perfect festive mood for you to discover the perfect gifts for all your upcoming occasions.
So, let's raise our glasses to the holidays, togetherness, and the joy of giving. Join us at Breathless and let the holiday festivities sparkle like never before.