June 20, 2018 | News & Interviews | Sandi Coero
Sharon Cohn on "Days with Zarah" on ABC - July 1, 2018!
Sharon Cohn and Breathless Wines will be featured on the ABC show, "Days with Zarah" - Sunday, July 1st at 11am on ABC-7. This show takes viewers all around the world in an effort to live life to the fullest! We dive into a variety of cultures, tasting outstanding food and sipping extraordinary wine. We want to show you where to travel and create unforgettable memories. From The Napa Valley, The Riviera Maya and San Francisco to New York, Tuscany and Oahu, we will take you to the best places to eat, sip, play and stay. http://dayswithzahrah.com/the-show/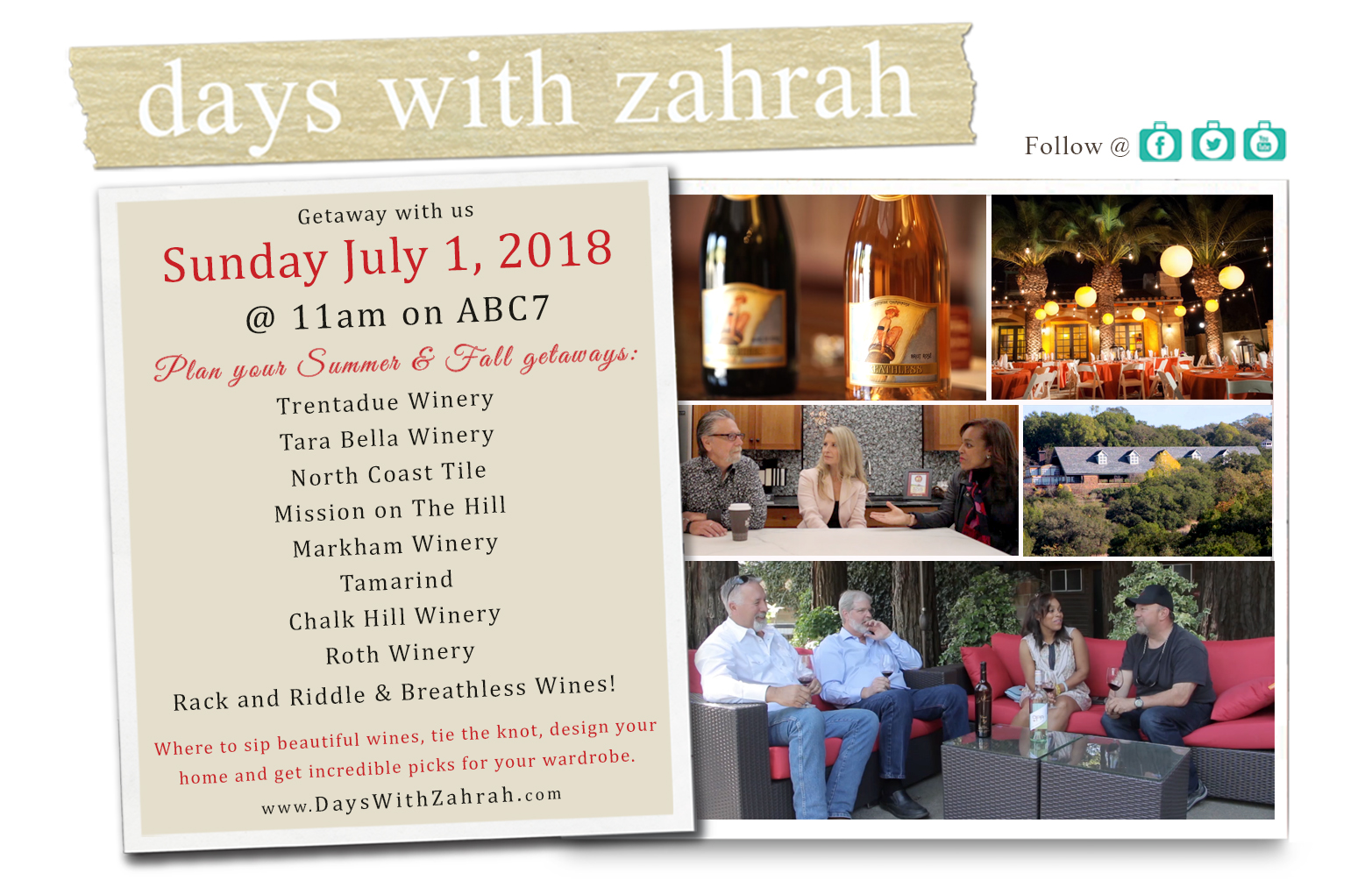 Comments
Commenting has been turned off.