June 28, 2022 | News & Interviews | Ross George
Best Sparkling Wine: Breathless Wines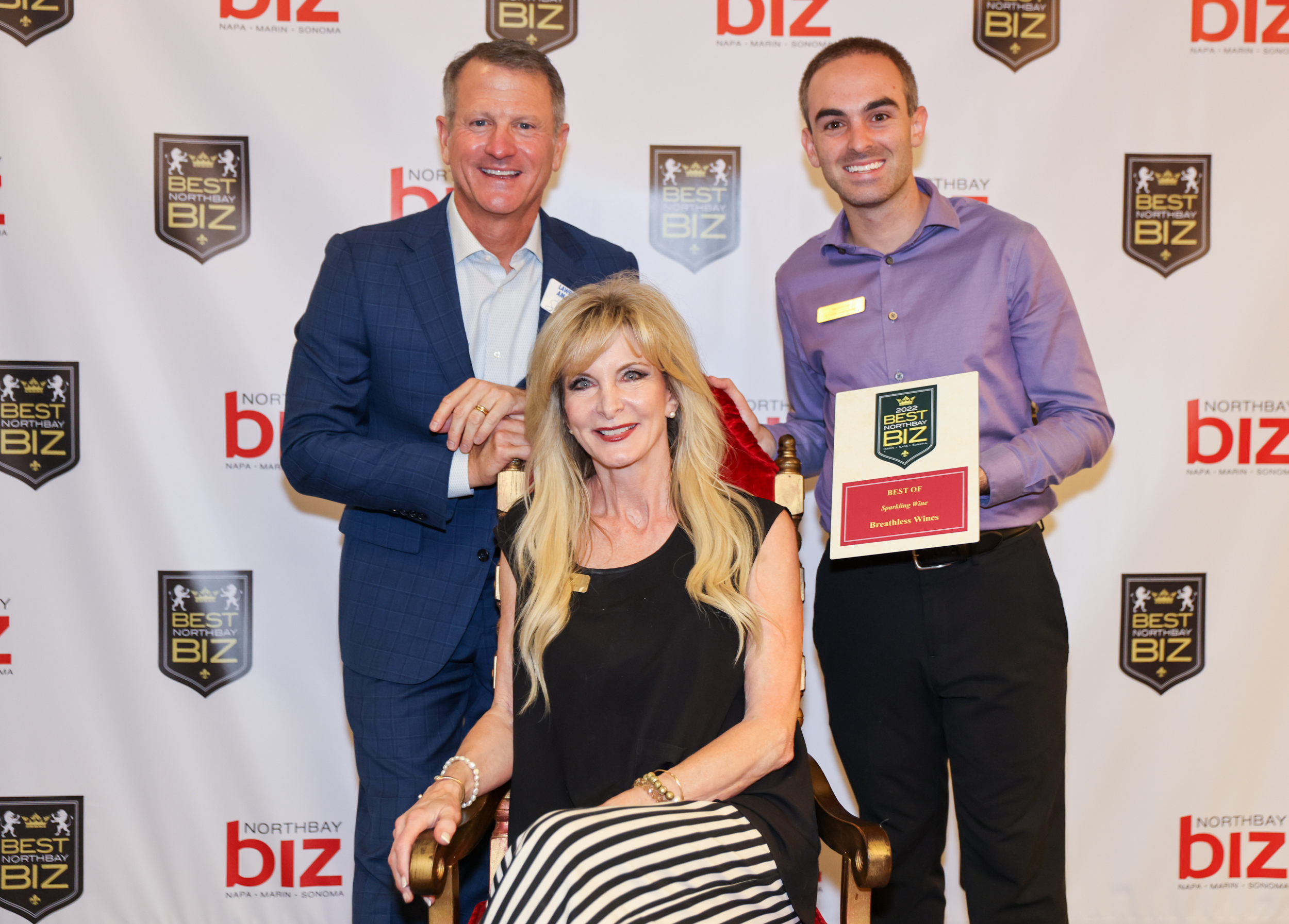 "Being chosen as the Best Sparkling Wine by NorthBay biz magazine's readers' poll is a huge honor, adds Cohn, because Breathless is such a small producer. The wines are exquisite, she says, and they continue to win awards everywhere they go. It's also about the connection they have with their customers and how their sparkling wine continues to bring them back to the winery. Cohn says it's not a one-time wine. Customers really do want to come back and enjoy the winery experience, its location, or prefer to take the wine home with them and celebrate every day, wherever they're going. It's a wine that fits all occasions.
The wines are also approachable. "We are very accessible as far as sparkling wines go," says Cohn. "They're right in the middle—not too sweet, not too dry. And, also accessible as far as pricing. Those are two of our big pluses."
Comments
Commenting has been turned off.