November 11, 2020 | Wine Accolades | Sandi Coero
Breathless Wines - One of the Top 100 Wines of the Year!
Breathless Brut has been Named one of the "Top 100" Wines of the 2020 by Sonoma Magazine.
The Review Reads:
"Sisters Rebecca and Cynthia Faust and Sharon Cohn produce sparkling wines in Healdsburg, the brand name honoring their Mother, Martha Jane Faust, who died from a rare respiratory condition. "Fourth Sister" Penny Gadd-Coster produced this somewhat rich, beautifully balanced blend of Chardonnay and Pinot Noir, with red berry, citrus and tropical fruit notes and a subtle yeastiness. It's an excellent value in the high-priced world of serious California sparkling wines."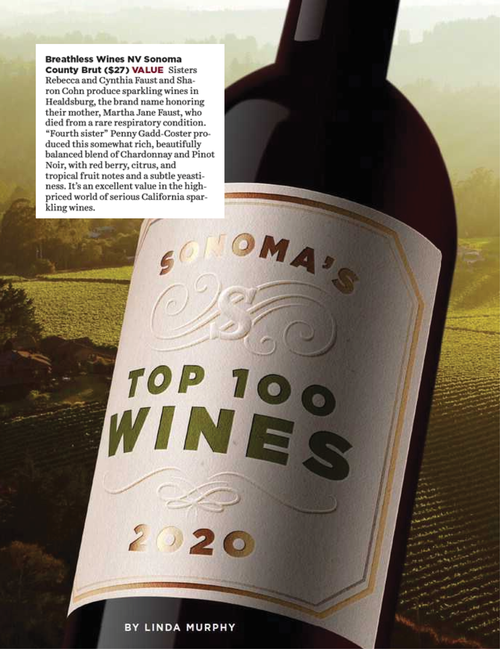 Comments
Commenting has been turned off.