February 25, 2020 | News & Interviews, Wine Accolades | Sandi Coero
Breathless Brut Featured in Los Gatos Magazine
Sonoma Calling | Laura Ness | Los Gatos Magazine | February/March 2020
Breathless Wines - Brut Sparkling - Sonoma County
What's up with the dame on the bottle? It's a tribute by three sisters, Sharon, Rebecca and Cynthia, to their late mother, Martha, lost to a pulmonary condition. It conveys her passion for life, reminding us to take each breath with thoughtful, joyous intent. That's what sparkling is all about. Penny Gadd-Coster, recently named "Winemaker of the Year" by the North Bay Business Journal, crafts fine sparklings like this using methode champenoise. This Brut splashes the tip of your tongue with a fine citrus-infused mousse, delicately pirouetting across it like a tropical breeze of guava and pineapple, finishing with a touch of yeast. Made from 60% Chardonnay and 40% Pinot Noir, and aged 24 months, it claimed Best Sparkling and Best of Sonoma at the 2019 Harvest Challenge.
Download PDF of Article
Visit Los Gatos Magazine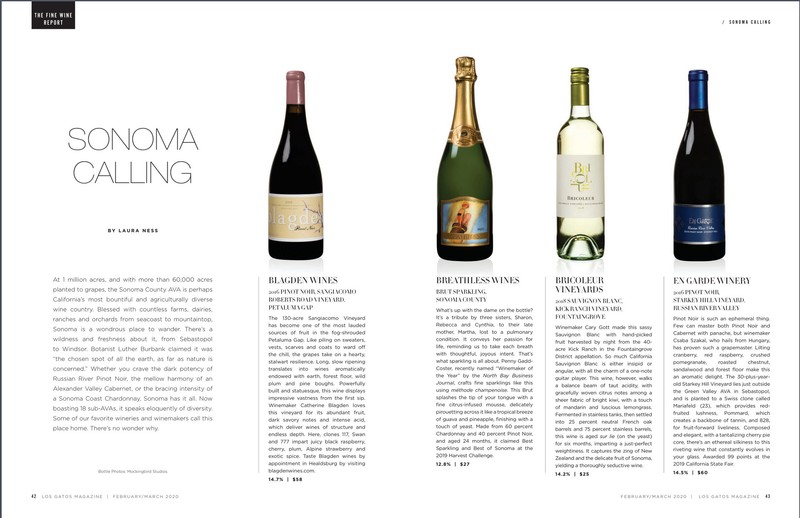 Comments
Commenting has been turned off.