Sparkling Yuzu Saketini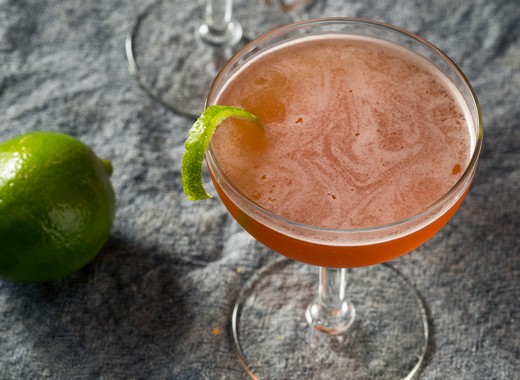 Recipe Date:
February 28, 2020
Measurements:
Imperial (US)
This bright and lovely "Saketini" will delight you with it's citrus flavors. Pair it with our Poke bites for an Asian themed appetizer party!
Ingredients
1 Bottle Breathless Brut Rose
12 ozs Chilled Sake
1 cup Yuzu juice (if you don't have yuzu, substitute 1/2 cup grapefruit and 1/2 cup orange juice)
2 tbsps Simple syrup (or ginger syrup if you have it!)
6 Chilled Martini glasses
Directions
Chill your glasses at least 30 minutes before serving. Mix together the sake, juice and syrup and fill half of each glass. Top the glasses with the Sparkling Rose. Add a twist of lime or some candied ginger to top it off! Enjoy!