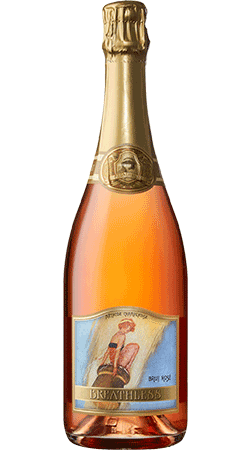 Wine Specs
Appellation
Sonoma County
Breathless Sparkling Rose 750 ML
Our Brut Rosé has dramatic color and lovely aromatics. It offers fresh flavors of strawberry with a hint of cream and spice balanced by well-placed acidity. The finish is crisp and clean. Sonoma County. 90% Pinot Noir, 10% Chardonnay. Aged 32 months.
90 POINTS - "Heady, flavorful, nuanced, and elegant!" - Wine Enthusiast Magazine (August 2020)
GOLD MEDAL & 90 POINTS - 2020 Monterey International Wine Competition
DOUBLE GOLD MEDAL - 2018 American Fine Wine Competition
GOLD MEDAL & 92 POINTS - Pinot Noir Shootout
GOLD MEDAL & 92 POINTS - Anthony Dias Blue, 2017
Product Reviews
Susie Whipple
(Mar 14, 2017 at 10:47 AM)
I consider sparkling wines as one of my three favorite wines to drink...Pinot Noir and Rosé are the other two. When they are all together, as in this delightful sparkling Rosé, it is sheer pleasure! I am thrilled to have visited the tasting room in Healdsburg this past January! This is a must stop for anyone who loves sparkling wines!
Lisa Deakes
(Apr 23, 2020 at 7:22 PM)
A girlfriend of mine bought me a bottle as a holiday gift. I shared it with my son the other night who is a yound chef. He and both thoroughly enjoyed it. Light, crisp, and absolutely lovely. Ordering more to share!