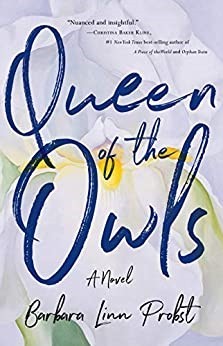 Book: Queen of the Owls
A chance meeting with a charismatic photographer will forever change Elizabeth's life.
Until she met Richard, Elizabeth's relationship with Georgia O'Keeffe and her little-known Hawaii paintings was purely academic. Now , it feels personal. When Richard reawakens an awareness in Elizabeth that's haunted her since she was a child-the truth that cerebral knowledge will never be enough-Elizabeth takes a step she never imagined, and her life begins to unravel.
Elizabeth wants what Georgia had. But how much is she willing to risk to be truly seen and known?