3/16 Womens History Celebration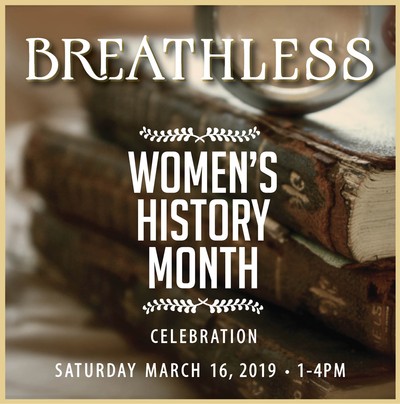 Breathless Sparkling Wines celebrates Women's History month by exploring iconic women in history with local authors, Saturday, March 16, 2019 from 1 p.m. to 4 p.m. Meet local authors of award-winning women's historical fiction and learn about the daring women of our past! Photos, presentations, book signing, plus sparkling wine and gourmet flatbread from the Breathless pizza oven. Tickets are $10 each and include a glass of award-winning sparkling wine and flatbread from the Breathless Pizza oven.

The Authors are: Rebecca Rosenberg, author of The Secret Life of Mrs. London. Sue Ingalls Finan, author of The Cards Don't Lie and Jeane Slone, author of four historical novels about courageous women of World War II, optioned for television!