Sparkling Pineapple Mojito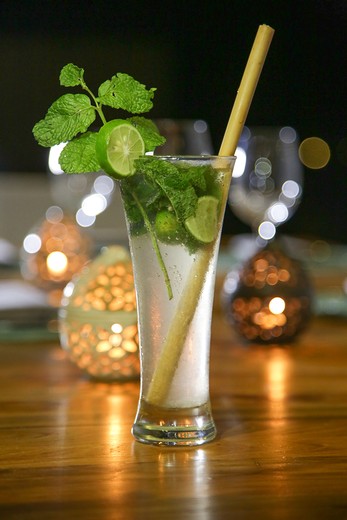 Recipe Date:
April 18, 2018
Measurements:
Imperial (US)
The fresh tastes of Spring abound with fresh pineapple, mint and juicy lime - and let's not forget the bubbly! A sparkling twist on a mojito you will love.
Ingredients
1 bottle sparkling wine
1 handful fresh mint
1 cup chopped fresh sweet pineapple
1 tsp sugar
4 ozs white rum (optional)
1 tbsp lime juice and lime wedges for garnish
Directions
Add Pineapple, 10 mint leaves (reserve the rest for garnish), lime juice and sugar to the bottom of a pitcher. Using a muddler or the bottom of a wooden spoon, crush together. Add the rum, sparkling wine and stir. Pour into glasses over ice. Garnish with lime wedges and/or mint leaves. For a less-alcohol version omit the rum.