Sparkling Bowler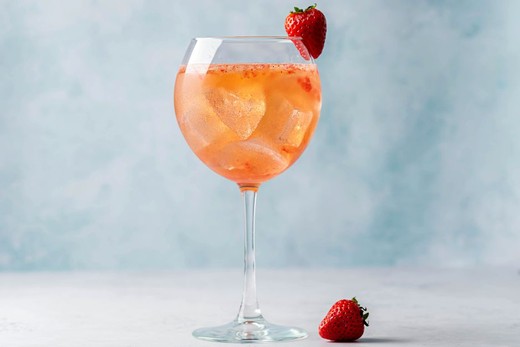 Recipe Date:
July 8, 2022
Measurements:
Imperial (US)
This wine cocktail dates to at least the 1930s and '40s and uses a white wine (e.g.Chardonnay) and cognac topped with Sparkling Wine. The three grape-based ingredients are a wonderful foundation for a mash of sweetened strawberries. Since it's served without straining, you also get the full effect of the berries.
Ingredients
3 Large fresh strawberries, sliced
1/2 oz Simple syrup
1/2 oz Cognac
1 oz Still Breathless Chardonnay
4 ozs Breathless Sparkling Wine, to taste
Directions
Gather the ingredients. In a cocktail shaker, add the strawberries and simple syrup. Muddle well. Add the cognac and white wine. Fill the shaker halfway with ice. Shake well. Pour the contents of the shaker (including the ice) into a wine goblet. Top with Sparkling Wine. Garnish with a strawberry. Serve and Enjoy!