Mango-Ginger Sparkling Cocktail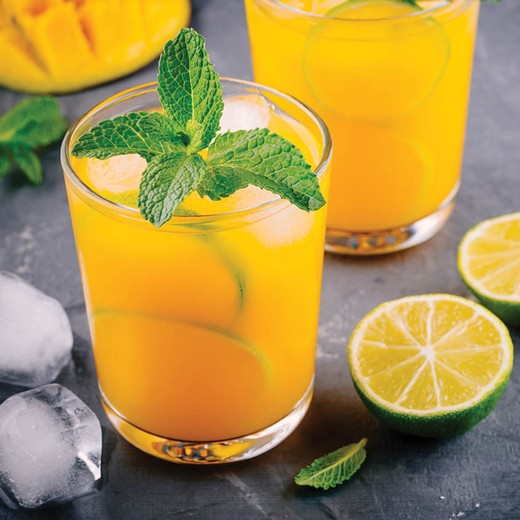 Recipe Date:
April 8, 2019
Measurements:
Imperial (US)
Did you know Mangoes are a spring fruit? And related to the cashew? This delicious and healthy drupe (stone fruit) pairs so well with our newly-released Brut, with its nuanced tropical flavors, we decided to make it a cocktail!
Ingredients
1/2 cup Fresh Mango Juice
1/2 cup Fresh Mango Chunks
2 tsps Roughly chopped fresh ginger
Juice of 1/2 lime
1/2 Bottle Breathless Brut
Lime slices and/or mint for garnish
Directions
Fill 4 glasses with ice. In a cocktail shaker, combine the mango juice, mango chunks, lime juice and ginger. Muddle the mango and ginger until the mango is mashed. Fill with ice and shake until combined. Strain into glasses and top with sparkling wine. Lightly stir, garnish with lime slices and serve.
Fun Tip: Add 4 ounces of your favorite tequila to the cocktail shaker and make it a Sparkling Mango-Rita!