'Sonoma 75' Champagne Cocktail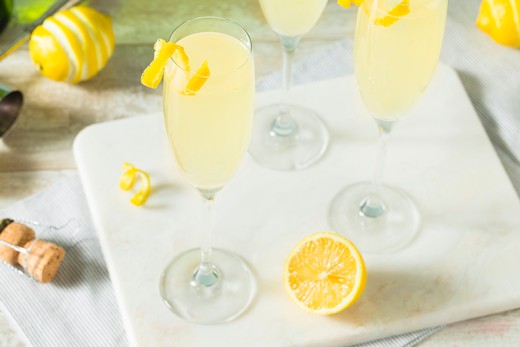 Recipe Date:
October 21, 2020
Measurements:
Imperial (US)
This is a spin on the classic "French 75" but using Sonoma County ingredients! Breathless Brut and Indira Gin from SipSong Spirits. This recipe is courtesy of Tara at SipSong Spirits.
Ingredients
1 1/2 ozs Indira Gin
3/4 oz Fresh-squeezed lemon juice
1/2 oz Simple Syrup
2 ozs Breathless Brut Sparkling Wine
Directions
Shake Gin and Lemon with ice for 30 seconds then strain into a flute topped with Bubbly!

Make it extra fancy~ Swirl your flute with Absinthe first.

Make it a party~ Use a 2:1 Gin to Lemon Juice ratio. Fill each Champagne flute with 2 oz of this mixture and top with 2oz Sparkling Wine. Garnish with lemon peel twist. So simple to make the lemon gin bland ahead then add the bubbly at the finish and boom it's a PARTY!
Recipe Courtesy of Tara at SipSong Spirits, home of the locally crafted Indira Gin.