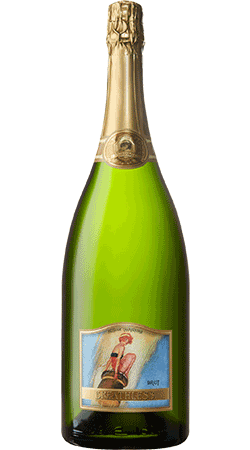 Breathless Brut 1.5L
Please call for availability!
This Brut's fine mousse fills the palate with a light, refreshing effervescence. Enjoy pink grapefruit, green apple, and citrus flower aromas with just a hint of yeast. The finish is smooth and satisfying. 50% Pinot Noir, 46% Chardonnay, 4% Pinot Meunier. Aged 27 months.