Breathless Bubbles & Books
We love curling up with a great book and sipping a glass of bubbles. Breathless Wines has selected our favorite books to pair with our award-winning Brut in a beautifully packaged gift set sure to delight the recipient! Especially if it's you!
"Breathless paired with friends is the best pairing of all!"
-Rebecca Rosenberg, Author, "Champagne Widows"
---
Book of the Month!
Our Book of the Month for June is "Gold Digger" by Rebecca Rosenberg
---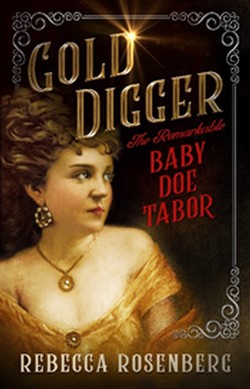 10 out of 10! "An engaging and beautifully-written story, this fact-based novel celebrates the endurance of the human spirit inone woman's determination to survive." -- Publisher's Weekly BookLife Prize
One look at Baby Doe and you know she was meant to be a legend! She was just twenty years old when she came to Colorado to work a gold mine with her new husband. Little did she expect that she'd be abandoned and pregnant and left to manage the gold mine alone. But that didn't stop her! Read More...
Our Books & Bubbles gift set includes a bottle of our Sonoma County Brut and a copy of "Gold Digger" at a promotional price of $39.00.

You know you want to


Sign Up For Our Newsletter

Keep up to date on the latest wine releases, events, and promotions and get 10% off your next order.

Sign Up