Breathless Bubbles & Books
We love curling up with a great book and sipping a glass of bubbles. Breathless Wines has selected our favorite books to pair with our award-winning Brut in a beautifully packaged gift set sure to delight the recipient! Especially if it's you!
"Breathless paired with friends is the best pairing of all!"
-Rebecca Rosenberg, Author, "Champagne Widows"
---
Book of the Month!
Our Book of the Month for April is "The Flying Cutterbucks" by Kathleen Rogers
---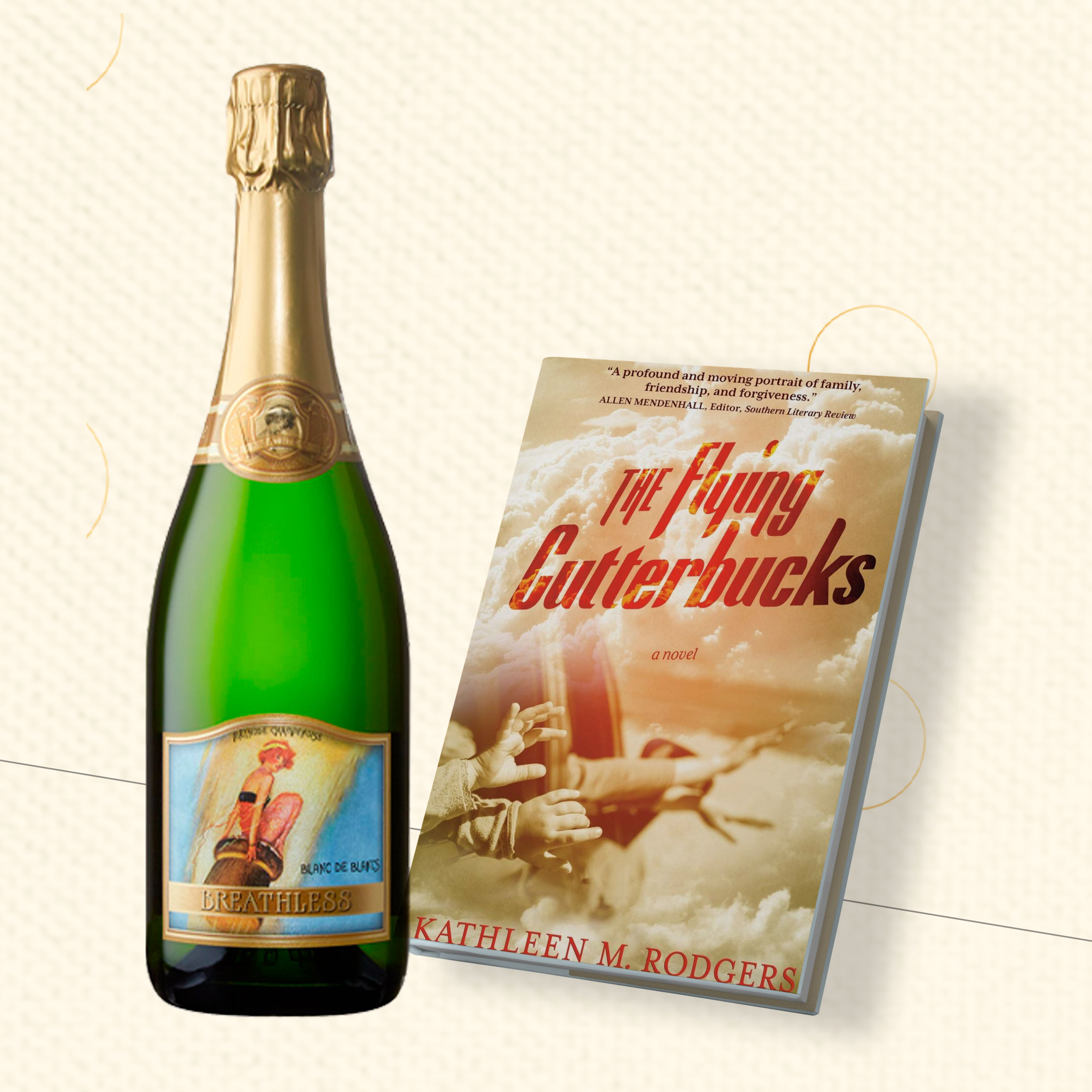 Decades ago, Trudy, Georgia, and Aunt Star formed a code of silence to protect each other from an abusive man who terrorized their family. One act of solidarity long ago lives with them still. With the election of a president who brags about groping women without their consent, old wounds and deep secrets come alive again, forcing hard truths to be told and even harder truths to be left to the dead.
On the outskirts of Pardon, New Mexico, Trudy returns to her mother, Jewel, to navigate an old house filled with haunting mementos of her father who went missing in action over North Vietnam. As she helps her mother sift through the memories and finally lay her father to rest, Trudy will do her own soul searching to say goodbye to the dead, and find her way along with the other women in her family, and through the next election.
Our Books & Bubbles gift set includes a bottle of our Sonoma County Brut and a copy of "The Flying Cutterbucks" at a promotional price of $39.

You know you want to


Sign Up For Our Newsletter

Keep up to date on the latest wine releases, events, and promotions and get 10% off your next order.