Breathless Bubbles & Books
We love curling up with a great book and sipping a glass of bubbles. Breathless Wines has selected our favorite books to pair with our award-winning Brut in a beautifully packaged gift set sure to delight the recipient! Especially if it's you!
"Breathless paired with friends is the best pairing of all!"
-Rebecca Rosenberg, Author, "Champagne Widows"
---
Book of the Month!
Our Book of the Month for October is:
'Champagne Widows' by Rebecca Rosenberg
---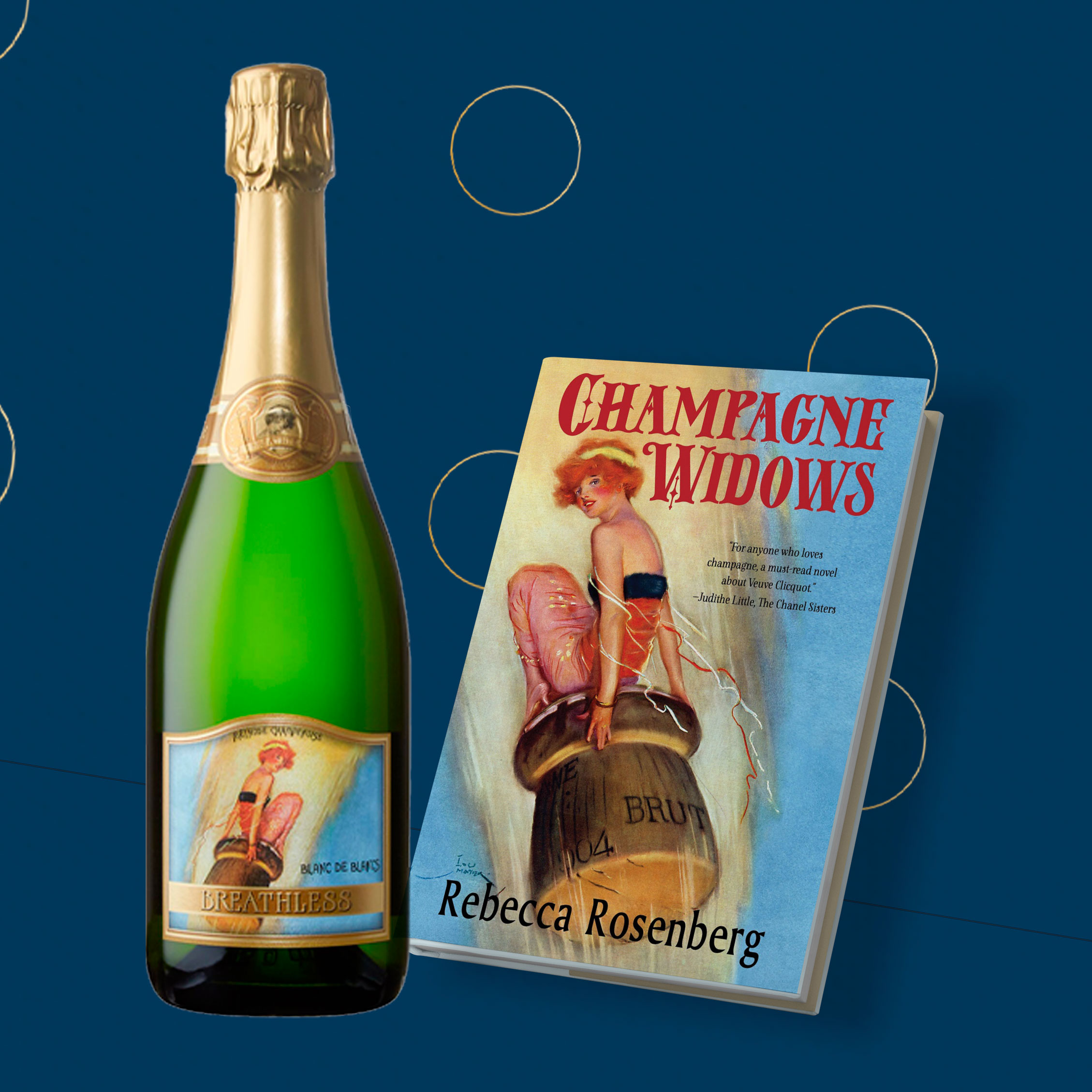 Champagne, France, 1800. Twenty-year-old Barbe-Nicole inherited Le Nez (an uncanny sense of smell) from her great-grandfather, a renowned champagne maker. She is determined to use Le Nez to make great champagne, but the Napoleon Code prohibits women from owning a business. When she learns her childhood sweetheart, François Clicquot, wants to start a winery, she marries him despite his mental illness.
Soon, her husband's tragic death forces her to become Veuve (Widow) Clicquot and grapple with a domineering partner, the complexities of making champagne, and six Napoleon wars, which cripple her ability to sell champagne. When she falls in love with her sales manager, Louis Bohne, who asks her to marry, she must choose between losing her winery to her husband, as dictated by Napoleon Code, or losing Louis.
In the ultimate showdown, Veuve Clicquot defies Napoleon himself, risking prison and even death.
Our Books & Bubbles gift set includes a bottle of our Sonoma County Brut and a copy of "Champagne Widows" at a promotional price of $39.
You know you want to


Sign Up For Our Newsletter

Keep up to date on the latest wine releases, events, and promotions and get 10% off your next order.