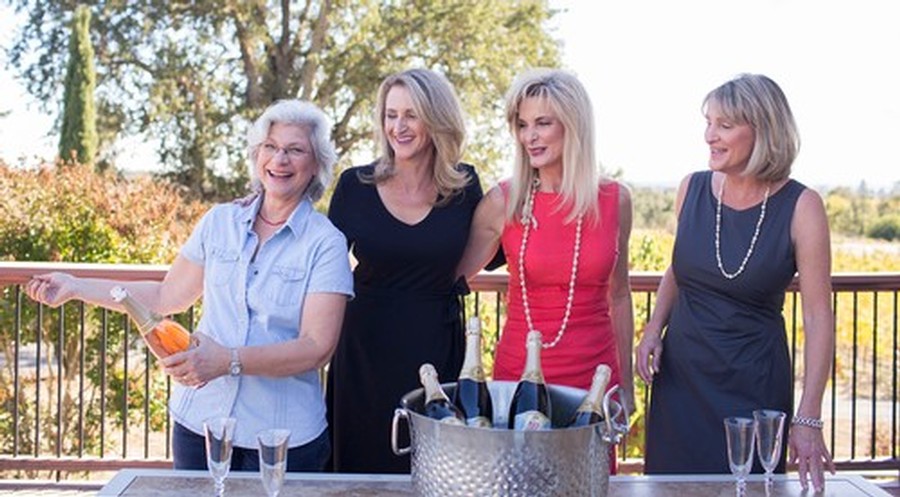 Dear Breathless Wines Family,
We are so thrilled to be open for "al fresco" tastings on our patio and garden. We are excited to announce we will be open during our regular hours, and the only requirements are your smiling faces and reservations.
Our Regular Hours are
Thurs - Sat: 11:00AM - 5:00PM
Sun: 11:00AM - 4:00PM
Closed Mon - Wed
Plan for a 45-minute tasting experience.
Reservations Required.
Holiday Schedule:
Wednesday, December 23: Tasting Room is OPEN 11:00 AM – 5:00 PM
Thursday, December 24: Tasting Room is OPEN 11:00 AM – 2:00 PM
December 25 - 28: CLOSED
December 29 - 30: Tasting Room is OPEN 11:00 AM – 5:00 PM
December 31: CLOSED
January 1: OPEN

Our outdoor seating area has been carefully arranged to comply with social distancing guidelines, and for maximum comfort and enjoyment of our guests. We continue to perform frequent cleaning of seating areas and touch points. Your attentive Wine Ambassadors will be wearing masks until OSHA rules differently (could be Friday). We can accommodate groups of up to 8 people. And, most importantly, we are SO thrilled to welcome our friends back once again!
We are here to answer any questions! Feel free to reach out:
Phone: 707-395-7300
Email: info@breathlesswines.com
Please visit: ExploreTock.com/Breathlesswines to make your reservation today!
We are grateful for your whole-hearted support of Breathless Wines, as well as
the support of all the wonderful small businesses that make up our community.
Stay safe, stay healthy and we look forward to seeing you soon!
Sharon, Rebecca, Cynthia, Penny and the Breathless Wines Team
You know you want to


Sign Up For Our Newsletter

Keep up to date on the latest wine releases, events, and promotions and get 10% off your next order.